Welcome BPW Media
Designers
Developers
Marketers
Prompt Engineers
based in Brisbane, Australia.
Get a FREE Quote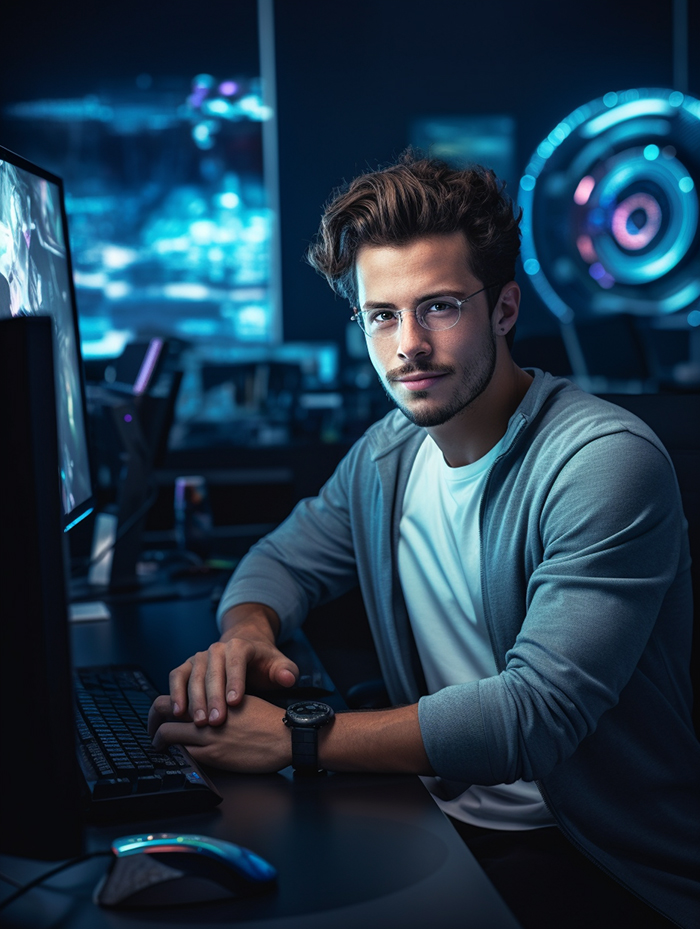 BPW Media
Hello!
Thanks for visiting.
At BPW Media, we transform your digital dreams into reality. Our friendly and professional team of web designers, SEO specialists, and social media marketers innovatively craft your online presence.
Leveraging cutting-edge AI and expert prompt engineers, we design, optimize, and promote your brand, ensuring maximum online visibility and engagement.
33+

+

Years Combined Experience
About Us Continued
Discover Our Work
Our Services
---
BPW Media offers an array of digital services. From eye-catching web designs to strategic SEO, engaging social media campaigns, and AI-integrated solutions, we tailor our offerings to meet your business needs. Our expert prompt engineers ensure seamless user experiences, anchoring your brand in the digital sphere with ease and effectiveness.
Graphic Design
BPW Media's Graphic Design Services bridge aesthetics and functionality. We craft engaging visuals that reflect your brand's identity and resonate with your target audience. From logos to website elements, our design experts ensure your visuals not only catch the eye, but also reinforce your message and drive engagement.
Web Design
Our Web Design Services create striking, user-friendly websites tailored to your brand. Combining appealing visuals with intuitive navigation, our design specialists ensure your site captivates visitors and encourages interaction. We believe in building websites that aren't just aesthetically pleasing, but also functionally robust and SEO-optimized.
Web Development
Our Web Development Services go beyond just design. We build user-centric, SEO-friendly websites that perform seamlessly across devices. Our prompt engineers utilize cutting-edge technologies to ensure high speed, security, and functionality. With us, you'll have a website that drives growth and stands the test of time.
SEO
BPW Media's SEO Services amplify your online visibility, bringing your brand to the forefront of search results. Our SEO specialists employ the latest strategies to boost your rankings and attract organic traffic. We focus on enhancing your website's architecture, content, and backlinks, ensuring a robust and sustainable SEO strategy.
Pay Per Click
Pay Per Click (PPC) Marketing Services maximise your online advertising ROI. Our experts design effective campaigns that drive quality traffic to your website instantly. Leveraging data-driven strategies, we target the right keywords, demographics, and channels to ensure your ads reach the most relevant audience for optimum results.
A.I.
AI & Prompt Engineering Services harness the power of artificial intelligence to boost your digital strategy. Our skilled engineers design intuitive AI prompts and implement machine learning algorithms that enhance user experience, optimize business processes, and deliver personalised interactions, propelling your brand into the future.
Why BPW Media Are Different?
---
We're smart, we're hard working, we're easy to talk to, and we love a challenge.
Expertise and Experience
BPW Media have a team of experts who specialise in different areas of digital marketing, such as SEO, content marketing, social media, PPC advertising, etc. We have 55 years of combined experience and know the best strategies to help businesses grow online.
Access to the Latest Tools and Technology
BPW Media invests in the latest tools, software, and technologies to provide top-notch services. Our tools can help in areas such as analytics, automation, and more. This allows businesses to access and utilize these resources without making an additional investment.
Time and Cost Efficient
With BPW Media, businesses can focus on their core competencies without having to worry about marketing efforts. It takes a lot of time and resources to assemble an in-house team with the same level of expertise. Hiring an agency can be a cost-effective solution because they offer a team of experts and access to tools and resources at a fixed cost.
Performance Measurement and Analytics
Digital marketing companies provide detailed reports and analytics to help businesses understand the impact of their marketing efforts. They use advanced tools and technologies to track and measure performance, which can be a complex process for businesses to manage on their own.
Flexible and Scalable Service
As your business grows, BPW Media can adapt to your needs. Whether you're looking to increase your online presence, expand into new markets, or improve your social media strategy, an agency can scale their services to match your growth trajectory.
Fresh Perspective
BPW Media can offer a fresh perspective and new ideas to your marketing strategies. They have experience working with a variety of industries and businesses, so they can bring in innovative ideas and strategies that your business may not have considered.